Leonard Cohen Dies at Age 82
"It was an honor to be on the production crew for the concert events with such a host of talented artists celebrating the work of a real legend. Mr. Cohen has obviously influenced many people through his work, myself included. His work struck me as unafraid, bold, and necessary to the honesty and purity of the creative process - lessons to us all. After the event, I received a copy of a book and later realized the little note and signature within, what a pleasant surprise. My sincerest regards and respect to a true creative legend who will be greatly missed."
The concerts were part of a larger project which included a documentary on the legendary singer-songwriter, with performances by those musicians he has influenced.
Leonard Cohen: I'm Your Man DVD | England, Australia (Sydney Opera House), & Ireland
Produced by Hal Willner 2004 - 2006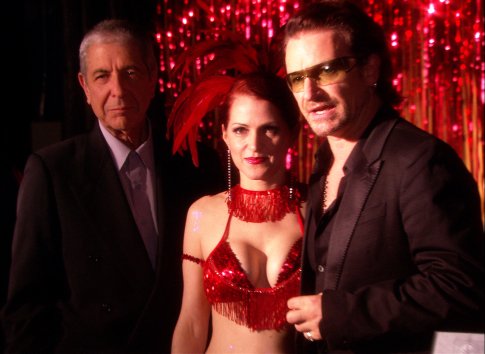 Stage Management / Backline Technician
Production Crew for Event
Featuring Artists: Leonard Cohen, Bono, Rufus Wainwright, Martha Wainwright, Beth Orton, Jarvis Cocker, Nick Cave, Perla Batalla, Julie Christensen, Antony Hegarty, Linda Thompson, Teddy Thompson, Kate McGarrigle, Anna McGarrigle, The Handsome Family, Hal Willner, The Edge